Alabama Barbecue: Delicious Road Trips
We are honored to be included in the book Alabama Barbecue: Delicious Road Trips. Author Annette Thompson and Photographer Art Meripol bring attention to our state's best barbecue in the pages of this unique book, published by the Alabama Media Group.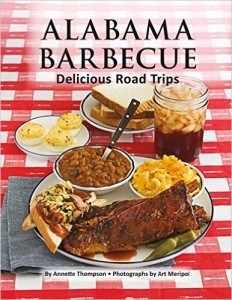 In the foreword, Alabama Tourism Department Director Lee Sentell writes, "After football, our next religion is barbecue." We agree, and the author spends the rest of the book proving this point as she talks to pit masters, entrepreneurs, cooks, and dessert makers – in many cases, they're all the same person. The passion for our food is evident.
Thompson tells the story of Rusty's Bar-B-Q in the Central Alabama section. You'll find that there are some similarities from place to place, but the author really tells why each restaurant is unique and beloved by its customers.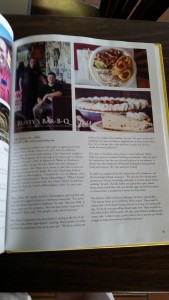 You may have seen Thompson in the documentary Q: Alabama Barbecue Legends. This travel writer is truly an expert on Bar-B-Q, and her love for our state shines through when she makes claims like, "Alabama has claimed its rightful place in the pantheon of barbecue greats."
Towards the end, there's a list of the "Top Ten Barbecue Folks." We love lists, but we especially love that Rusty was chosen to be included for bringing his fine dining background to down-home cooking.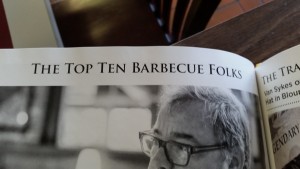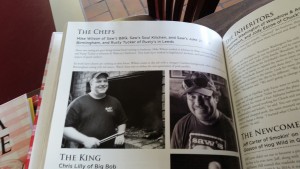 You can purchase this book on Amazon , at Books-a-Million, or in our restaurant. At $20, this makes a perfect gift – and the holidays are just around the corner! It's a great way to celebrate the Year of Alabama Barbecue.
A Mobile App based off of Thompson's book is also available for download on apple or android devices.
This beautiful hardcover book would be at home on your coffee table, in your car as a road trip guide, or in your kitchen as a cookbook. That's right, this book includes recipes! There's even a recipe similar to our deviled eggs. Bon appetit, y'all!